Cast-Iron Skillet Roasted Chicken with Carrots and Onions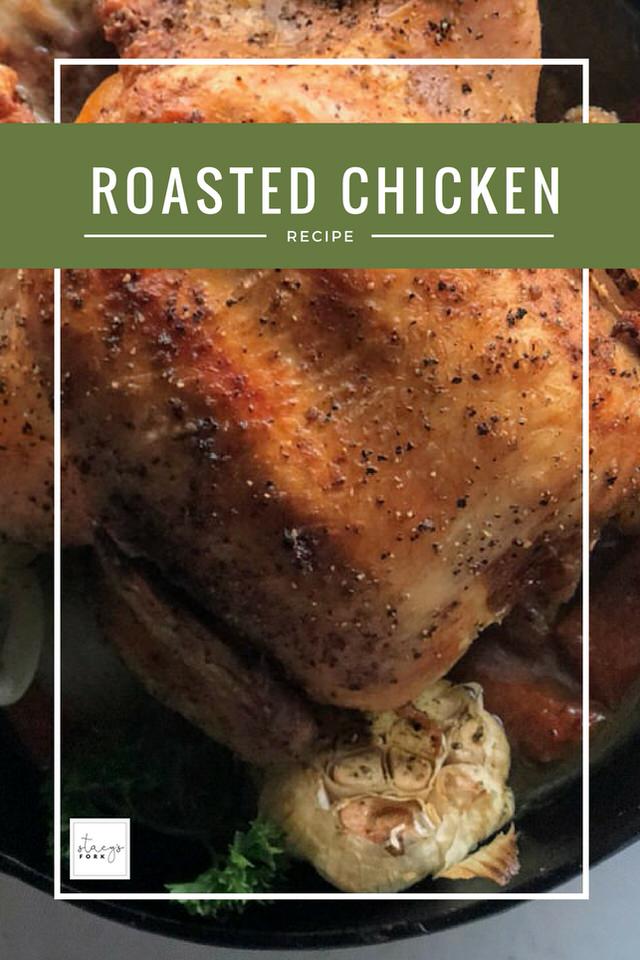 Roasting a bird can be deceptively tricky.
I know because I once hosted a Friendsgiving where my turkey was done cooking three hours after we had finished all of the sides, desserts, and a few bottles of wine. I was so embarrassed!
Although my friends still haven't let me live it down, I am happy to tell you that in my effort to never be a hostess without the main course again, I have perfected roasting poultry!
Seriously, this is the only roasted chicken recipe you'll ever need, and it only takes an hour! I pop this in the oven on Sunday afternoons, serve it with a big salad, and shred the rest to use throughout the week or to make my Spring Pea Pasta.
What was your most embarrassing hostessing moment? Tell me in the comments!
Roasted Chicken with Carrots and Onions
SERVES 4
---
Ingredients:
1 3-4 lb Whole Chicken
1 lb Carrots, cut into 3 inch pieces
1 White Onion, quartered
1/2 Lemon
1 Head of Garlic, top sliced off
1 Cup Chicken Broth
3 Tbsp Olive Oil
1 Tspn of ground Thyme
Kosher Salt
Freshly Ground Black Pepper
Instructions:
Remove chicken from the fridge, rinse, and pat dry with paper towels
Let the chicken sit for 30 minutes
Preheat the oven to 425°
Rub the chicken with olive oil. Season the chicken liberally with thyme, salt, and pepper. Stuff the lemon into the cavity of the chicken
Place the chicken (breast side up) into a 12" cast-iron skillet and surround with carrots, onions, and garlic. Pour in the chicken broth.
Roast chicken for 1 hour (or until an instant-read thermometer registers 165°).
Let rest for 20 minutes
Carve and serve with vegetables.