Turmeric Apple Cider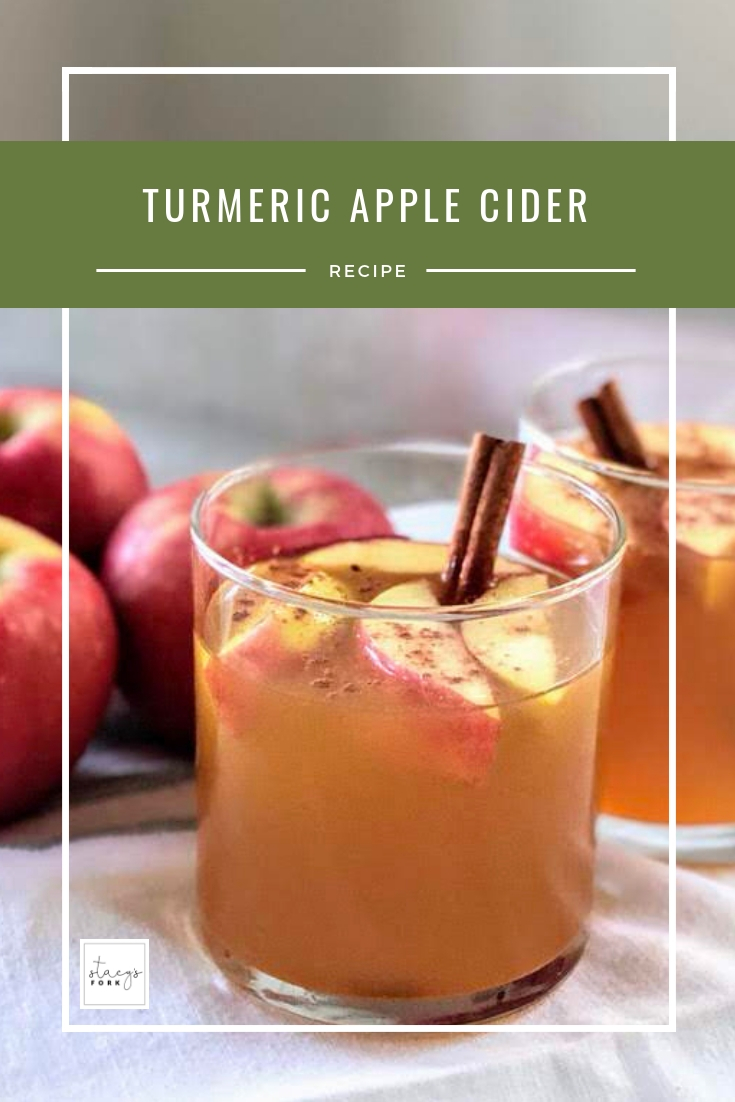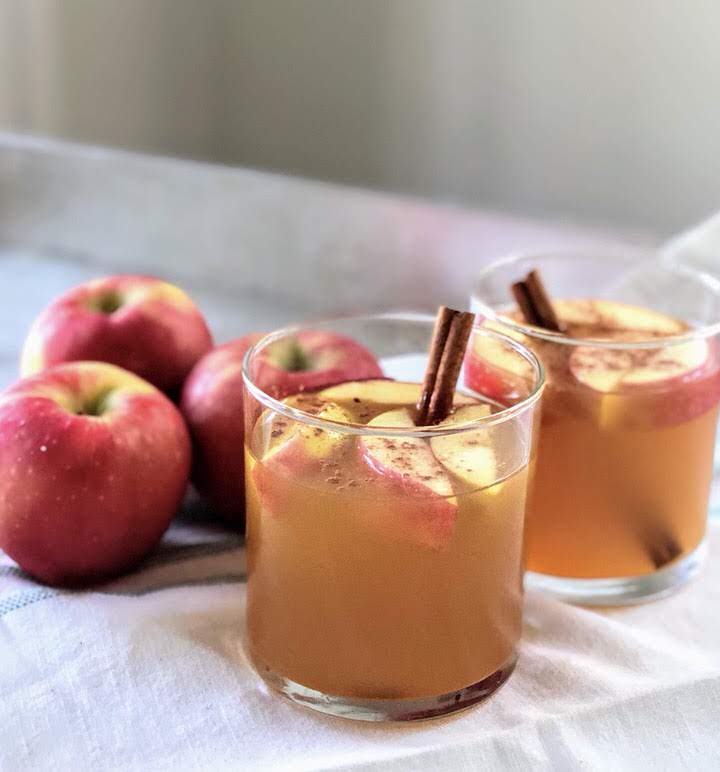 Hey, friends! It has been a while since I've checked in but this fall weather has me newly inspired to make all of the comfort foods (and drinks). Since my last blog, a couple of pretty exciting life things have happened.
First of all, we finally moved into the farmhouse, and country life greeted us with a slew of things we were unprepared for - a bat incident, a lawnmower mishap, and a red ant attack. (Follow Stacy's Fork on Instagram to get all the behind the scenes of farm life.)
Secondly (and most excitingly), Jim and I are engaged! While I knew that it was coming, he somehow still managed to surprise me.
On June 9th, Jim's family came to visit, and as we were showing them around our new home, we wandered down to the creek where my family was waiting for us. Jim got on one knee, said a series of sweet things I wish I could remember (but I can't because I blacked out from happiness) and asked me to be his wife!
(Side note: I spent the entire day squinty-eyed because I was so dang elated. On our wedding day, someone remind me to open my freaking eyes please. See above photo for reference)
As if that day could not have been more special, my talented, non-jeweler father made my beautiful engagement ring. The diamond is from my late grandmother, Pat, and in a symbolic gesture, my dad melted down gold that came from both of our families, including Jim's late grandmother Dorothy, for the ring.
It is safe to say we spent the summer on cloud nine, and now we're focusing on another exciting adventure that I can't quite share the details of yet!
Thanks for following along with our journey and for cheering us on every step of the way. I couldn't be more grateful to have this little corner of the internet, and I can't wait to share with you all of the recipes I've been working on lately.
Now, go make this cider and let me know what you think!
Turmeric Apple Cider
---
Ingredients:
5 Honeycrisp Apples, quartered
2 Jonathan Apples, quartered
5 McIntosh Apples, quartered
1 lb. of Turmeric Root, peeled
1 Tbsp of Ginger Root, peeled
1 Whole Nutmeg
1 tsp. Whole Allspice
2 Cinnamon Sticks
2 tsp. Whole Cloves
1/2 Cup Honey, or sweeten to taste (optional)
Instructions:
Put all ingredients except honey in a large stock pot
Fill the pot with water until it covers all the ingredients
Place the pot on the stove on med-high heat and bring to a boil
Reduce heat, cover, and let simmer one hour
Mash apples in the pot, mix in honey if desired, and let simmer another two hours
Remove from heat and strain out the whole ingredients.
Serve hot and enjoy!
Note: Mixes well with Watershed Apple Brandy or Bourbon of choice!