Rhubarb Sorbet with Olive Oil and Pistachio Bits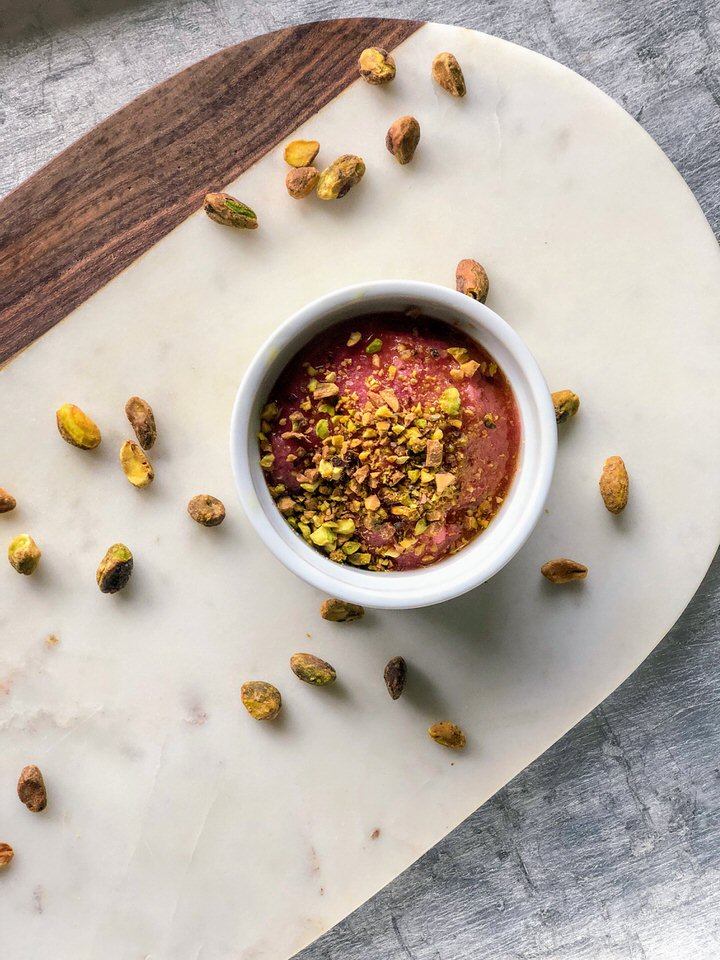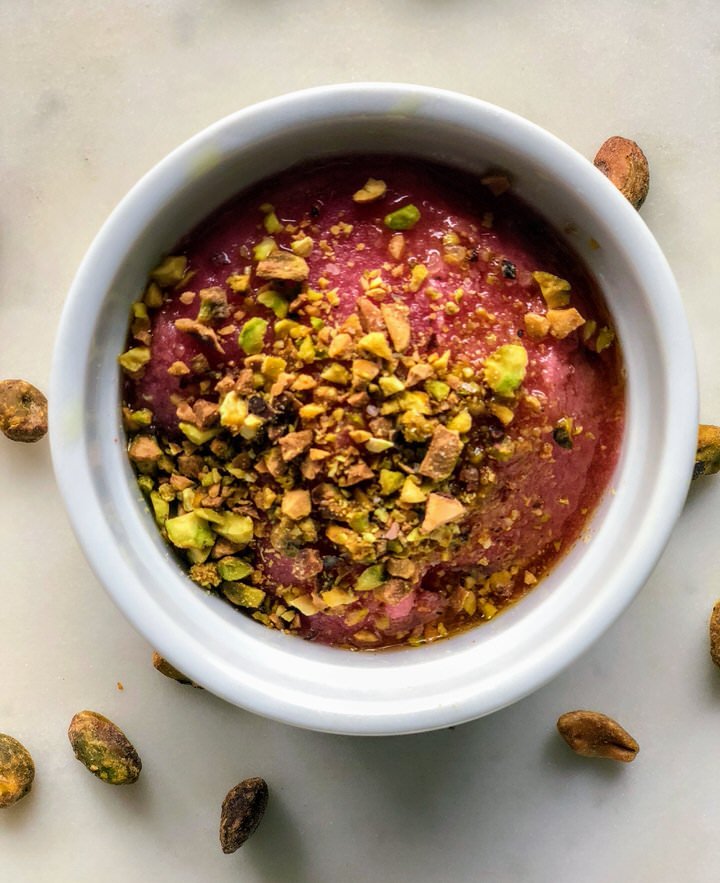 Rhubarb is one of my all-time favorite seasonal vegetables and one of the surest signs that spring has finally arrived.
When I spotted some at the market last weekend, I knew I had to whip up a dessert.
I have always loved the combination of olive oil and ice cream or sorbet. I know that might sound a little intimidating, but you're just going to have to trust me that it tastes amazing and try it for yourself!
Enjoy!
Also, the Produce Candle in the photo is one of my favorite candle brands! You can either win it in today's giveaway or purchase one for yourself in my shop tab.
Rhubarb Sorbet with Olive Oil & Pistachio Crumbles
SERVES 4 (1/2 cups)
---
Ingredients:
Rhubarb Sorbet
2 1/2 Cups Rhubarb, chopped
2 Cups Water
1/4 Cup Sugar
1/4 Cup Brown Sugar
1/2 Tbsp Lemon Juice
1/4 Cup Pistachios, shells removed and finely chopped
1 Tspn High-quality Olive Oil for finishing, divided
Himalayan Pink Salt, to taste
Instructions:
Bring the rhubarb and water to a boil in a sauce pan, and cook for 10 minutes
Remove from heat and puree until smooth with a hand blender
Add sugars and lemon juice to the rhubarb puree and mix until fully dissolved
If you have an ice cream maker (I do not), chill and continue according to the manufacturer's instructions. If you do not have an ice cream maker, pour the puree into a freezer-safe, sealable container. I use this kind. Mix the sorbet by hand every hour for 3 hours.
Once sorbet is frozen, serve each scoop topped with 1/4 tspn olive oil, pistachio bits, and a touch of himalayan pink salt.